This is your chance to win a copy of Peter Deadman's 'Live Long Live Well: Teachings from the Chinese Nourishment of Life Teachings'☯️
☯️ I am offering one lucky person this excellent book by Peter Deadman about the Yangsheng (Nourishment of Life), lessons from the Chinese classics on:
Diet: what to eat and how to eat
Exercise
Alcohol
Tea
Sleep
Pregnancy and childbirth
Care of children
Old age
Detoxing
Cultivating the mind
Music and culture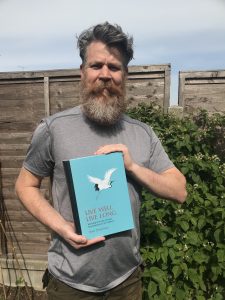 All you have to do to enter the competition is pop over to Facebook and do the following:
☯️' Like' Steve Coster Acupuncture Facebook page 
☯️' Like' the competition post
☯️ Share that post on Facebook
☯️ Winner will be first out of the hat 😀
Good luck!
The competition closes on 22/5/20 and the winner will be announced on 25/5/20.
UK participants only.
For the full terms & conditions please visit https://stevecosteracupuncture.co.uk/facebook-competit…/
Wishing you health and happiness, Steve.